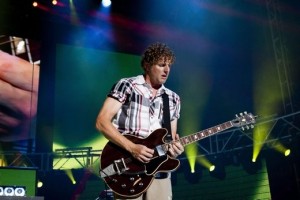 Mark Bryan is a founding member and lead guitarist of Hootie & the Blowfish. Hootie's 1994 debut album, "Cracked Rear View," was the 16th-best-selling album of all time in the US, certified platinum 16 times. "Cracked Rear View" went on to earn the band Billboard's Band of the Year Award in 1996 and the RIAA's Diamond Award for sales of 10 million units. "Cracked Rear View" remains the 12th best selling album in music business history, and all albums combined, have moved over 25 million worldwide. Mark co-wrote the massive hit from the album, "Hold My Hand" as well as all of the rest of the album's songs.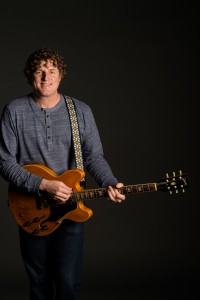 Since moving to Charleston, South Carolina in 1999, Bryan has produced full-length albums, as well as co-written, and produced countless songs, for other artists. He was also instrumental in founding the College of Charleston Radio Station, and is helping to develop a music industry concentration there.
Bryan is currently teaching at the College of Charleston in Charleston, SC, playing an integral role at the Arts Management Program there. He teaches an Introduction to the Music Industry course each year and has also crafted a monthly "In The Mix" speaker series open to the public, which features Q&A sessions with various music industry figures around the country.
On the Web
Watch and Listen
Youtube