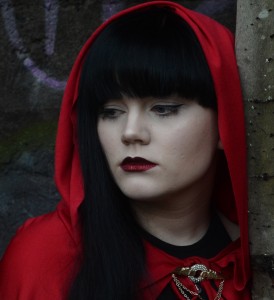 Rebecca Digerwall is from Pajala, Sweden, there she formed the electro-pop-punk duo The Magnettes with Sanna Kalla. The music was a way to rebel against the northern silence, blending new wave, disco and twin-vocal melancholy while singing about love, heartaches and the haze of youth.
Later on Rebecca was discovered by producers of the Swedish star Robyn. And a local government run company called BD-pop has developed her writing skills the last three years. She has been part of several international writing camps around the world. With writers from both Denmark and USA she wrote an hour long concert that was performed on instruments made with ice.
For the moment she has written songs for The Magnettes and several AD-campaigns. The Magnettes has a great deal of success and has played large showcase festivals like South by Southwest, New Music Seminar and The Great Escape.
She writes in english but use also Meänkieli witch is a minority language in Sweden. For that she apperd as the main subjects in Hans-Erik Therus's documentary "Pajala State Of Mind", featured at the Gothenburg Film Festival, the Tempo Documentary Festival and on Swedish national television.
On the Web
Watch and Listen