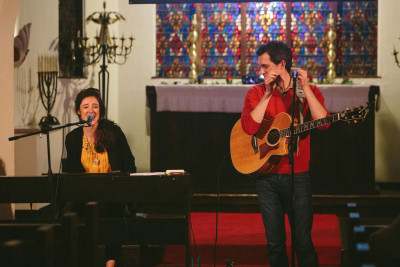 Patrick and Molly Lockwood are both graduates of Nashville's Belmont University music curriculum–one of the nation's finest. It is where they met and fell in love. Between Patrick's seminary studies, their manifold part time jobs and raising two energetic baby boys, Eli and Abel, they write, record, and perform their music at church and around the country at other churches and venues.
Still residing in Nashville, their hearts are to encourage and give real hope to people everywhere through their songs–songs that tell stories from their lives: about love, friendship, regret, forgiveness, childhood memories, suffering, painful disappointments, but most of all, hope in Jesus.
Acclaimed Nashville producer, Ben Shive (producer of Christian artist Point of Grace, among many others) is producing The Lockwoods new "HOPE" record (which will be available at Key Largo Songfest, 2016!!).
Links: